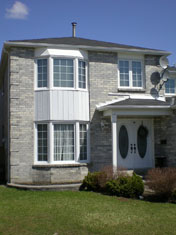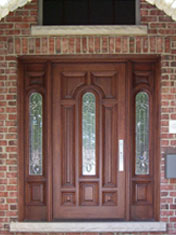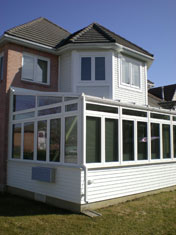 Our windows and doors are notable not only for their unparalleled beauty and style. They are unrivalled for their performance; the ability to withstand the most severe climatic conditions. They're created and manufactured by the finest designers and engineers in the industry today. And, thanks to innumerable options, most of them can be customized to the most demanding architectural specifications. Add to this the fact that we offer service that's second to none, and you can see why Galaxy Windows is one of the leaders in the field today.

Our range of replacement and new construction windows offers unrivalled choice, beauty and value. They're flawlessly engineered to work in all climates, too. And, a benefit that's truly appreciated by architects, builders and home-owners themselves: every window we sell is covered by a Lifetime Warranty.




There is no substitute for the natural beauty of wood. Just as no two homes are exactly alike, different wood displays distinguishing characteristics. Giving you the freedom to choose from a variety of wood species is in its own way a form of natural selection. Find the one that provides the best match for your home.

Whether you're looking for patio or entry doors, you'll find Galaxy Windows's selection superb. Style, performance, options, they offer them all, and can be matched to most of our windows.





Our entry wood doors made from some of the word's finest materials. All premium grade components are kiln dried and color-matched manually prior to assembly. You will find our entry doors pricing among the most competitive anywhere.

These add spectacular views and the illusion of extra space to any home. They're custom-built to meet the most demanding architectural specifications. Can be shipped assembled or unassembled.




A great way to add interest and drama to any room in the house. Our Architectural Series is a collection of graceful arches, circles and geometric shapes that can be used for new construction or as replacements.